In June of 2012, we launched a new line of pillows to enliven your environment and bring the garden into your home throughout the year.

Designer Dee is photographing various aspects of her beautiful garden and using the images to create lovely cotton fabrics made by a manufacturer in North Carolina. (These fabrics are all 100% cotton and washable.) Dee then combines them with backing fabric and welt, color-selected to enhance the image, adds our signature invisible zippers for easy cleaning, and fills the pillow creations with 95/5 feather/down pillows that offer excellent loft.

Call us at (206) 842-3439 or visit our workroom to confirm availability, to view the newest images in the pipeline, and to see which of our designs will work best in your home. Remember, pillows also make wonderful gifts for the flower-loving folks in your life!

If you live outside of our area and would like to order using PayPal, please email Dee at deedumont48@gmail.com, and we'll send you shipping quotes.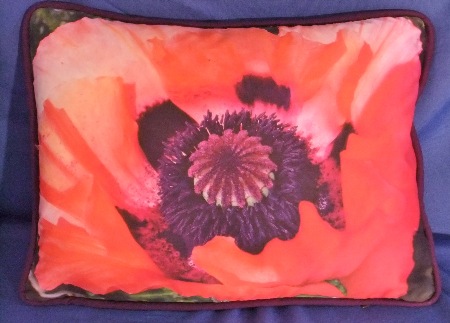 Lumbar Poppy Pillow (12" x 16") 100% Organic Cotton Sateen with deep purple back and welt of Kona Cotton. $60.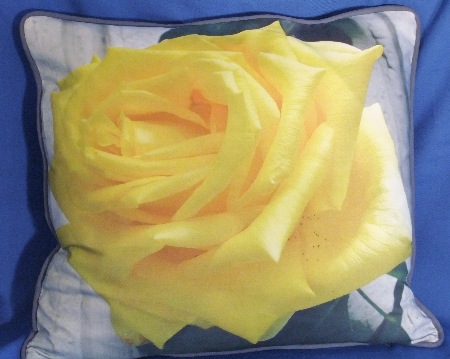 Yellow Rose 20" Square. 100% Kona Cotton with a medium gray welt and back. $75.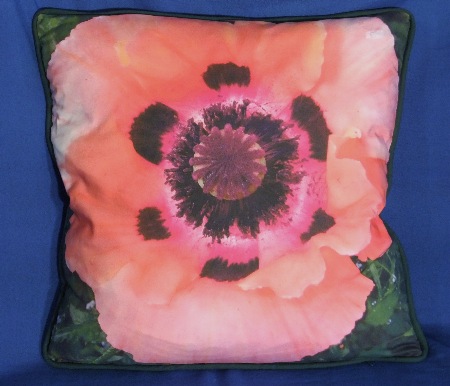 Square Poppy Pillow (18") 100% Kona Cotton with dark grass green welt and back. $65.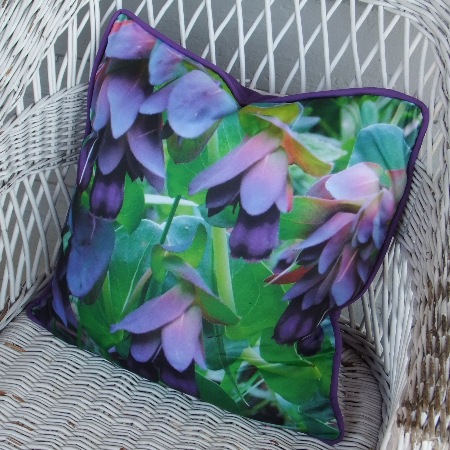 Cerinthe Pillow 18" Square 100% Organic Cotton Sateen, Back 100% Kona Cotton $75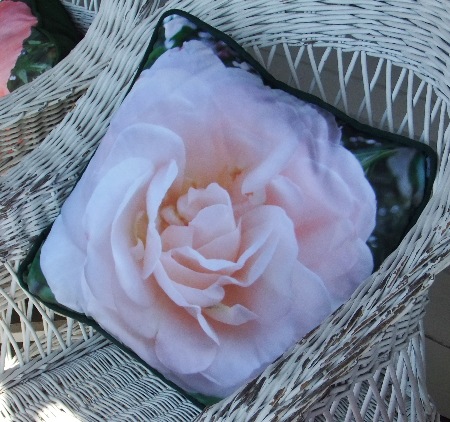 Climbing Blush Rose Pillow, 18" Square, 100% Organic Cotton Sateen Face, Polyesther Suedecloth Back $75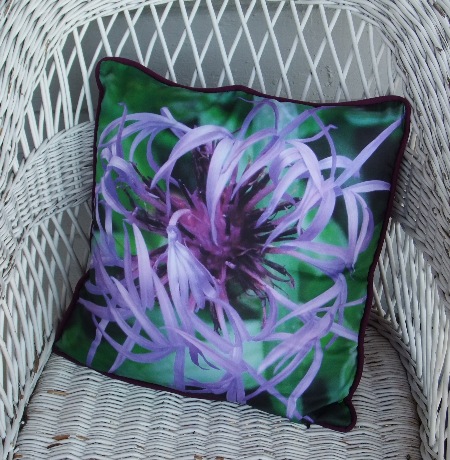 Perennial Bachelor Button, 18" Square, 100% Organic Cotton Sateen Face, Kona Cotton Back $75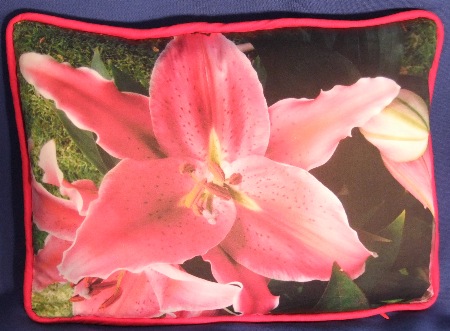 Pink Oriental Lily, Lumbar 12" x 16", 100% Organic Cotton Sateen Face, Kona Cotton Back $45